Not stopping! The latest edition in the South African music landscape, Vusi Nova is at it again with another single, 'Without You' which features vocal contribution of talented songstress Moneoa.
This soulful tune carries the right elements to take you to a different world. This is a great Sunday lunch jam to listen to. Yet again, Vusi Nova proves that he is not just an artist but also a vocalist with great song writing skills.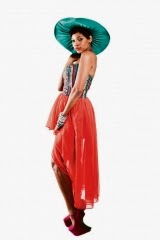 On the song, Vusi Nova offers some easy to the ear vocals while Moneoa does more justice to the song with her mesmerizing voice. The duo offers one of the best soul songs to ever come out of this land.
Everything on this soul massaging tune is properly done. From the vocal takes, musical instruments, arrangement and mastering – everything is outstanding.
If you know your music, then you'll agree with us that this is a radio ready material.
This tune is on Vusi Nova's latest offering.
Author mio