Ever wondered what became of child kwaito star Mzambiya or where Dr Malinga learned those amazing kicks? 'Rolling with celebs' provides answers to these questions in the new season.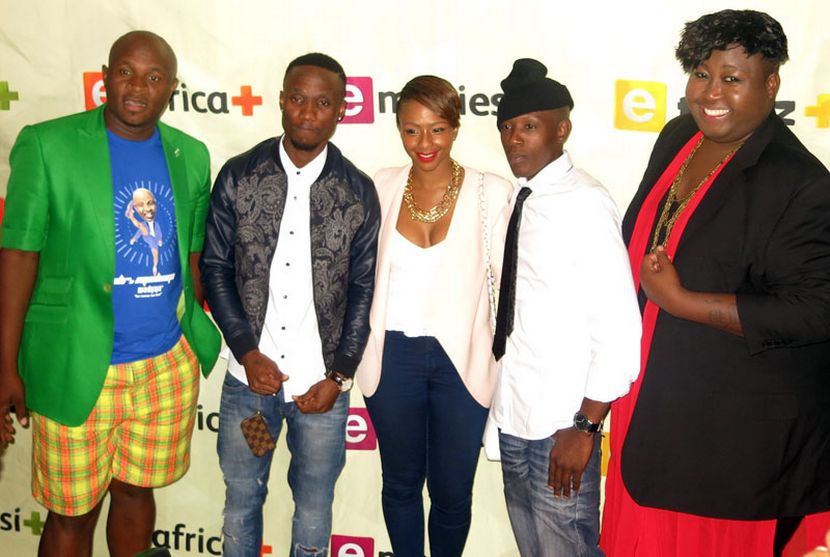 The show which has previously taken us into the lives of SA stars such as Zola, Kelly Khumalo and Mandoza will now be focusing on the on a variety of South African musicians, actors and sports stars.
Every week viewers will get to see one of the stars as they spend time with their family and friends, while dealing with every day obstacles and challenges.
Nkosinathi 'Mzambiya' Zwane who burst onto the music scene in the early 2000s with his track
'Kumele Senzeni' is one of those who will be featured in the show.
"I've spent a bit of time away from the lime-light and a lot of people just assumed that I'm down and out but this show will set the record straight" says the 27-year-old singer.
According to Mzambiya the camera crew followed him around for almost a month as he went through his day to day activities.
"My fans will get to see my family, my production company as well as a meeting I had with businessman Patrice Motsepe," he says.
"The show also coincides with the release of my latest single because although I have been focusing on the business side of things, the music is still important," he adds.
In the past popular reality shows such as 'Keeping up with the Kardashians' and SA's 'Nonhle goes to Hollywood' have been accused of being fake and scripted, however Mzambiya assures fans that this does not apply to "Rolling with Celebs".
"I wouldn't have agreed to do take part in it if that was the case. Lies like that would only catch up with me in the end. This show is a true reflection of my life," he says.
Mzambiya is currently working on more tracks which he plans to release in the coming months.
Other celebrities who will be profiled in this fourth season of the show include Boity Thulo, Tumi Morake, Rebecca Malope, Teko Modise, Bujy Bikwa and Trevor Gumbi
Rolling With… The Celeb Edition premiered on Sunday at 6.30PM with Dr Malinga