The much anticipated release of Mo'Molemi's third album, A SIA, hits stores nationwide today. The album title, A SIA (And So Is Afrika), is an accumulation of various ideas. A SIA was developed initially as a travel novel written by Mo'Molemi as he backpacked through Zimbabwe, Zambia, then caught a ship through Lake Tanganyika for 800k to Burundi. Then he backpacked to Tanzania, Malawi and Mozambique before returning back home to Mahikeng, South Africa. The novel never came to be, but instead metamorphosed into a 19 track album questioning the place of Africa among the nations of the world. The A SIA album has classical lyrical flow that Mo'Molemi fans have come to know and love. It features tracks with the likes of Tumi of Tumi and The Volume, Tuks, Zeus, Lection, Blue Skye, Eazy Lap, Fifi Cooper, Kea Mmoki, Towdeemac and heavyweight artists from Botswana namely: Mosako, A.T.I, Orakle, E.P.I.C Jujuboy and traditional artist, Ntirelang Bearman.
Pelonomi is the first single to be released off A SIA and is already being playlisted on high rotation on stations such as Lesedi FM, Motsweding FM, North West FM, YaRona FM in Botswana and Ultimate FM in Lesotho.
Pelonomi is a Hip Hop love song featuring Mafikeng based soul singer Nkuli. The song is a celebration of undying love, faith and hope, and unravels the conversation of whether a burning love will still be as strong after indefinite periods apart.
Watch the Pelonomi video here:
"I truly enjoyed producing, composing and recording A SIA. Much appreciation to my record company So Hype Records, my engineer Tshepo Vena and every soul that assisted in the making of the record. To #molemination… your engagement with my art.. often very critical.. is the license that enables me to write with freedom, for ours is a communal development conversation. I am because you are" expresses Mo'Molemi.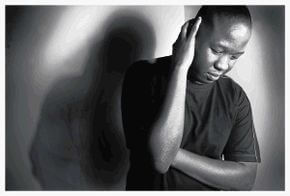 As Mo'Molemi grows in music and his love for food production, his wish is that A SIA inspires a thousand new farmers to take up the cause of food production, the cause of agrarian revolution through fair competition with other commercial farmers.
"It's our pleasure to see the release of this long awaited album. We will get it to the people by all means, and assure the masses of Mo'Molemi's presence and prominence from here on" shares Massie Hule, managing director of So Hype Records.
A SIA
is available in physical disk in stores from today,

Thursday 10 October 2013

. A SIA will also be released digitally on

17 October 2013

and available on most major digital (online and mobile) platforms in South Africa and globally like Traxsource, Juno, Stompy.com, Spotify, Nokia, MTN, Vodacom, Orange iTunes and most other African Mobile networks.
(Djs production Bookings)