The countdown has begun. 3 weeks till the much anticipated event on the Hip Hop calendar takes place. A definite value for money proposition! The Maftown Heights concert will showcase the best Hip Hop talents that South Africa and Africa has to offer including special guests to feature this year, Mafikizolo.
Over the past week, previous attendants of Maftown Heights shared their experiences. Below are some of our favourites! Early Bird ticket sales end on Monday, 11 November 2013. Make sure to get your tickets now. As per the testimonials below, Maftown Heights is an event you don't want to miss and tickets do sell out so don't wait to purchase them on the night!
This year, each Maftown Heights attendant will receive a free #MaftownHeightsMixTape compiled by Khuli Chana and mixed by KayGizm and Trompie! This mixtape will form part of a 3 disk RedBullmixtape to be given away on the night. Purchase Early Bird Tickets here (R200 general admission; R300 golden
circle):https://www.computicket.mobi/mobile/event/performance/398777645?nocache=1383802482527b2672b66a9 Or at Shoprite, Checkers and Checkers Hyper. Maftown Heights is the Official Channel O Africa Music Video Awards Pre-Concert!
"Maftown Heights has grown into one of the must-attend social and cultural music events of the year, not only because it showcases the best of Maftown artists but because it has also embraced other musicians from far and wide in Africa who've so showed kinship and made award-winning collaborations with various Motswako movement artists. It's not a secluded event where it's an "Us vsThem" situation. By incorporating other hip hop artists at this fun festival, the organisers have proved that there's still room for the Motswako movement to grow even bigger and stronger"- Mokgadi Seabi, Associate Editor, Grazia Magazine
"Maftown Heights has become a showcase for Hip Hop artists to produce their best performances! It's the platform for Hip Hop artists to Turn-Up, if you're on Fire, and drop your ish, to an audience which supports Hip Hop across the board… I dig the event and look forward to shutting it down in 2013!" – Da L.E.S
"Maftown Heights celebrates one of the biggest proudly South African genres and sub cultures of hip hop! There's no way I can't be excited to be a part of it!" – Reason
"Maftown Heights is everything that's great about South African music – collaboration, pride in our different cultures and the amazing results we witness when we support local music" – Sihle Bolani, Director Angel Dust Management
"Maftown Heights is one of the best music events that I have attended. A sheer musical thrill, performance after performance. It's amazing to be so close and in the presence of such exceptionally talented performers. Maftown Heights is an event that you don't want to miss. Ever!" – Rhode Marshall, Mail & Guardian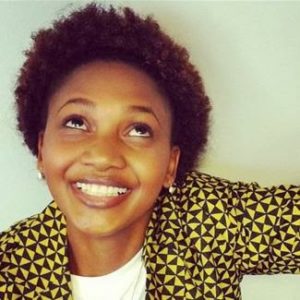 "Maftown Heights is always a very special night on the calendar. Besides being a celebration of SA Hip Hop and how far Motswako music has come, it is also a good way to judge ones progress. I have very special memories of Maftown Heights and I look forward to enjoying the evening" – AKA
"Maftown Heights is a celebration of South African hip hop music. Last year, 2012 edition…I arrived at the venue roundabout 8pm. Parking lot was already packed full of cars. We squeezed in somehow. I jumped out the car and took a walk to the main entrance to meet with Motswakolistas. I found there more than 1000 people with money in hand but no ticket available. Some of them where friends who have being a support structure of Motswako republic for over a decade. I realised that Maftown Heights is a festival performance, hip hop night of the year!" – Mo Molemi
(Djs Production Bookings)