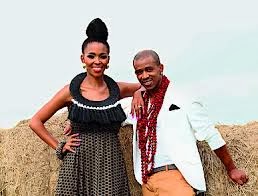 South Africa's beloved duo, Mafikizolo has made yet another big splash in the international arena. The brilliant duo have been nominated for two Channel O Africa-Awards and a MOBO-Award, as well as an MTV EMA (Europe, Middle East and Africa) – Award, reifying their reputation as a South African act of international calibre.The talented duo, Nhlanhla Nciza and Theo Kgosinkwe have achieved enormous success over the last sixteen years, selling a plethora of albums, amassing awards and becoming national treasures. Now, with these latest nominations added to their long list of accolades, Mafikizolo have proven that they are as popular and relevant as ever.
The 10th Annual Channel O Africa Music Awards will celebrate a decade of recognising the best African contemporary music talent this year and will be held on the 30th of November at Walter Sisulu Square in Kliptown, Johannesburg. Mafikizolo have garnered not one, but two nominations for their hit song Khona. The first in the category of Most Gifted Dance Video and the second in the category Video of the Year.
"We are absolutely elated about the Channel O Music Award nominations and we are very much looking forward to the awards show in November," says Nciza.
Voting for the Channel O Awards starts on November 21, 2013. The awards ceremony will be held on November 30, 2013 at the Walter Sisulu Square, in Kliptown, Soweto, South Africa.
On top of these two nominations for the Channel O Music Awards, Mafikizolo have also been nominated for a MOBO (Music of Black Origin) Award this year. The duo received a nomination as Best African Act for this international award show that will be held at the newly completed SSE Hydro in Glasgow, Scotland on the 19th of October. Other nominees for the MOBO Awards this year include Justin Timberlake and Kanye West, so Mafikizolo is certainly in good company.
As if these accolades were not enough, Mafikizolo have also been nominated in the category: Best African Act under the coveted Best Worldwide Act-category for the MTV EMA Awards, taking place in Amsterdam's Ziggo Dome on the 10th of November this year.
Each year, the MTV EMA highlights incredible artists from every corner of the world with the Worldwide Act category. Fans can vote for nominated artists from their respective territory starting on Tuesday, September 17th. The local winners will receive an EMA award and also move on to the next phase of voting starting Friday, October 25th and compete for the regional title.
The 10 official Worldwide Act nominees from each region will then be announced on Monday, November 1st, and battle for the Worldwide Act Award. The winner will be named at the show in Amsterdam. Fans can vote for Mafikizolo by visiting www.mtvema.com online or "We are so honoured to be considered in the Best African Act category," says Kgosinkwe. "We are proud to represent South Africa and the African continent and we cannot wait to see what happens!" he adds.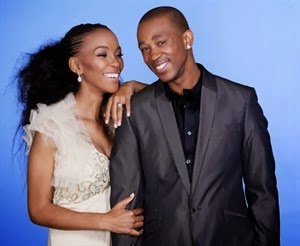 Thabiso Mogwatlhe, Universal Music South Africa's marketing manager for the local division adds: "The announcement of these nominations is wonderful news – Mafikizolo has been an act of consistent quality throughout their tenure in the South African music industry – we are proud to be working with them and we look forward to many more successes in the future."
Mafikizolo are destined for many more great things both locally and internationally and with three new prestigious nominations under their belt – they are set to take Africa and indeed the world by storm.
To vote for Mafikizolo for the Channel O-Awards, send your vote via SMS for Video of the Year: SMS 14B to +2783142100415and for Most Gifted Dance Video: 9B to +2783142100415
To vote for Mafikizolo for the MTV EMA Awards, please visit www.mtvema.com online or and cast your vote!
(Djs Production Bookings)