The much anticipated music video for iFani's latest single, Milli, debuted last Friday, 2 August 2013, on SABC 1's Live AMP at 21h00. The track Millihas been seeded to radio stations across the country and is on high rotation and has already made numerous top charts. Milli is currently sitting at the number 1 spot on the YFM Urban Top 40 Chart for the second week in a row.
Milli
is an aspirational song that everyone can relate to. It conveys the message of trying to make a million. It has fast become a hustler's anthem and with the catchy lyrics, you can't help but sing along. The message is inspiring and motivating and is conveyed in a light hearted comical way, encouraging everyone to try make that million.
"This video is about hustling extra to make a Milli. The video is different, unique and fresh. In summary, this video talks about the person I am, doing the things I do to make a Milli. I hope the public will enjoy it from PE to Kenya, from Jozi to Naija" shares iFani.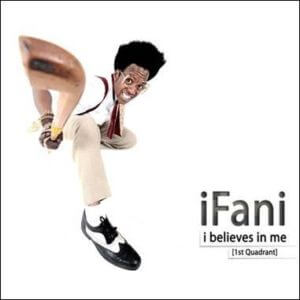 The music video was shot and directed by Molotov Cocktail who have shot music videos such as Khuli Chana's Tswa Daar, AKA's Jealousy and Maggz's Girlz just to mention a few. The video was shot over two days in studio. The entire set was built from scratch and includes some cool techniques that lend themselves to a very fresh and refreshing take on a SA rap video.
"We are especially excited about brand iFani and how it has translated on this video! Molotov Cocktail have outdone themselves by producing a light hearted visual feast for this BANGER of a song!" expresses Refiloe Ramogase, Director at Dream Team SA.


See video: