"DJ CAPITAL"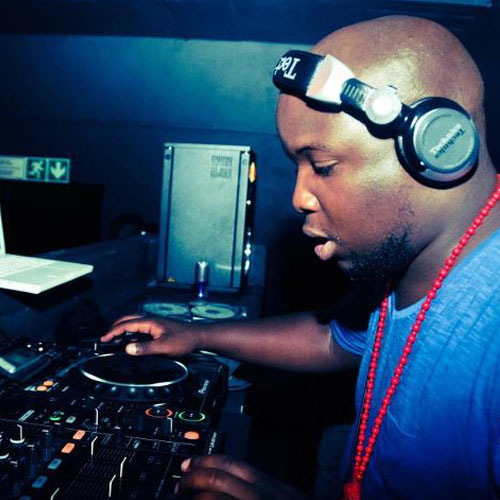 Dj Capital J has definitely become a house hold name as a top notch entertainer over the years no matter what country you live in. After 20 yrs in the music scene, Capital J has dominated everything he's put his hands on since he was a teen. Battling his way through his teen years in scratch battles and competitions as Ontario's (maybe even Canada's) youngest protégée producing, managing and performing with a vast number of hip hop projects and major recording industry legends even before he was out of high school like Ice-T & Evil E, Run Dmc, EPMD, Redman & Public Enemy.
Soon after Caps shared the venture of producing and performing in the (MCA/Universal Records signed) hip hop/new metal band Genocide aka Face The Pain with his oldest brother Mic Fresh, which was backed with a number of music videos and concert tours. Caps also produced and performed LIVE with breaks / electronic act The Incredible Melting Man whos first EP release on UK label Dust 2 Dust Records debuted on DJ Magazines Top 70 charts at #13 with the bassline smasher featuring Selecta D-Red 'Funky Plaid'.
His wide appreciation for music kept him locked on every sound that appealed to him, from hip-hop to hip-house up to breakbeat hardcore down to the rave then off to the jungle, Caps was on top of it all, mixing and producing oldskool jams that shook down the walls of London till there was nothing left, then eventually packing up his arsenal of dubplates and gunning straight for Toronto.
When Caps aka 'Public Enemy #1' arrived in 97′ on the front steps of what some might declare to be the peak of Toronto Canada's massive rave scene, he instantly took the dnb scene head-on, Scratching records with his elbows, feet and chin all while introducing the world to his (now infamous) street style of jump-up head crushing dnb backed up by his confidence and intense energy demanding stage presence combined with his arsenal of home grown dubplates and remixes, but most importantly, sending a message to the scene that there's a new sheriff in town and things are about to get serious.
Amidst all the controversy with territorial local djs and constant rejection from major promoters claiming he wasnt a big enough draw not being from the UK, his popularity with the underground massive quickly shot up by forums and word of mouth as word got out about this 'MUST SEE DJ' killer rinsing out weekly dnb nights, after partys, closing slots at events in the early mornings with local support by Scarborough's Bottom Line Crew & Next Junction. Within three months of his arrival to Toronto, Capital J was crowned DJ of the month by TRIBE magazine, who followed things up by releasing the magazines top selling mix tape ever from a Feature Dj marking a chain reaction of events, including a Headline slot at Toronto's Lifeforce 97/98 New Years event launching him to an audience of 10,000+ blown away heads declaring Caps Mania was in full swing.
Then in 98′ Caps made his American debut at the legendary Space Nightclub in Philadelphia PA leaving the crowd speechless and the stage on fire. He Single-handedly turned the North American dnb Party scene upside down, changing the game that opposing djs brought to the tables. From Canada to overseas, top djs stepped up their skills, track selection and stage presence to compete with the new blood tearing up the scene.
And now with over 1000+ headlining performance's inside the world's top locations like Las Vegas' Penthouse Gentlemen's club, Alpine Unity Festival New Zealand, The Party Room & Luxy in Taiwan, World Electronic Music Festival Canada, HMSU Festival Bulgaria and BSF Open Air Festival Ukraine just to name a few of the history making partys and promoters who Caps has flexed his skills for all while getting high praises from the world's most legendary electronic artists and djs he's shared the stage with like Armin Van Buuren, Infected Mushroom, Carl Cox, Andy C, John B, Diesel Boy, Q-bert, Dj Craze, Roc Raida (RIP), Ed Rush and Optical, 12th Planet, Grooverider, Simon Bassline Smith, Snoop Dogg, T-Pain, Reakwon of Wu-Tang Clan, Kenny Ken, Krafty Kuts (and on and on!).
With his dance floor production still breaking ground world wide with over 80+ top selling releases from various labels including Food for thought, Phobic, Wikkid, N20, Mix N Blen, SRM, Frozen, Gangsta Gun, Champion Beats, Ruff Soldier Select Records, his own labels "VIP DUBZ and CAPS INC" cranking out such classic floor mashers as The Throw Down, Niagara Falls featuring MC Fats, Bumbaclot, Mr. Mister, featuring hip-hop all-star (his lil bro) Ron B, the classic riot starter Ante Up Remix, sound clash anthem Dis Da Program, UK smash Evil Streets on Mix n Blen, the Camouflage Series which contained 4 singles, Jackmode, Whos Dat, Beat Boxin and Lock Jaw, followed by the even heavier Bling Series unleashing the Throwdown RMX and VIP Dubz classics You Only Once, Dutch Oven and Good Acid produced by Toronto's LOCKED. All releases mashed up the globe with an amazing response from Europe & North America also receiving a lot of heavy play from the UK's top Dj's plus BBC's 1xtra, KOOL Fm and a long list dnb radio, mixtapes and internet mix shows everywhere. With his vast musical history, Capital J's Dj performances including his '20 years in the Game Tour 2010′ extended sets combine heavy bassline Fidget House, head bangin Dubstep, and floor smashin dnb all into one amazing show you don't want to miss.
Caps currently headlines venues in Canada and all across the world for his '20 yrs in the Game Tour 2010′ giving him a serious household name. Keep an eye on this man, over the past years he's been strengthening his production skills to match his amazing visual DJ sets, which keep him on top of the scene and always a crowd favorite.